Mr Equipment Diagnostic Machines
KTS 200 Mini Tester with Maximum Power: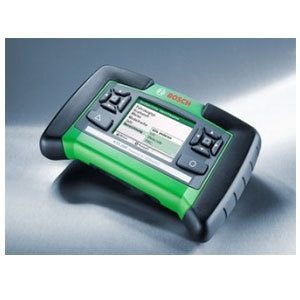 Innovative automotive technology with its multitude of electronic systems. Also
includes classic mechanical repairs and maintenance checks of the chassis, brakes, lights, etc.
This excludes the ESI software.
---
KTS 340 Beissbarth Edition (RAL 7016) Scope for delivery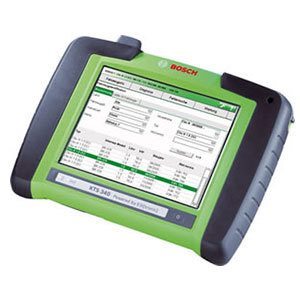 deliveryPower supply unit (15 V / 4 A), mains conection cable, OBD adapter, OBD diagnostics cable
3m, UNI 4 adapter, measurement cable red, measurement cable blue, measurement cable yellow,
measurement cable black, test point red, terminal black, USB connecting cable 1m, touch pen, carry
case. Subscription & release code required allowing function.
This excludes the ESI software
---
KTS 540 Beissbarth Edition (RAL 7016) (With Bluetooth USB adapter)Scope for delivery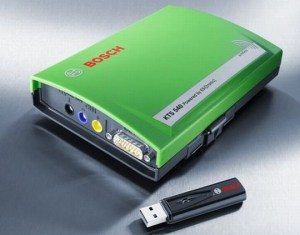 KTS 540 system tester, OBD diagnosis lead, UNI 4 lead, power pack with mains connection cable,
USB lead, intergrated exchange adapter with IBOX 01, Module support bracket and carry case.
Intergrated one channel multimeter. Test leads – yellow, blue & black, test prods – red & black.
Requires windows XP operating system. Subscription & release code required allowing function. .
This excludes the ESI software. This excludes any computer
---
Software for Above Bosch equipment
School & colleges
1 year Sub Mechanical
1 year subs Electrical
1 year Subs Master
3 year subscription
4 year subscription
Computer lap top
---
Bosch OTC D730 Scan Tool with Printer
D730 12 months subscription security card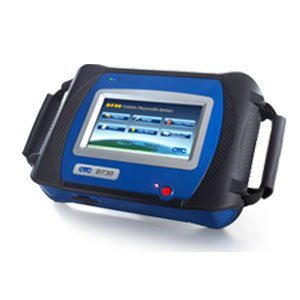 Covering more than 50 vehicle makes
Access to powertrain, chassis and body systems
Quick Test function to test most vehicle systems
Fault codes (DTC's), Data Stream and Service Reset
Actuations, Adaptations- and Control Module Coding
---
Bosch BEA 460 combi Petrol/Dielsel 4 gas analyser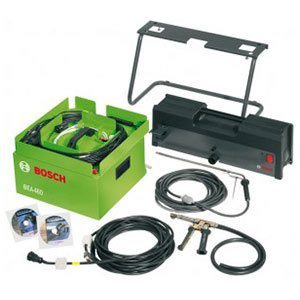 combi Petrol/diesel emission analyser and PC software with BNET gateway,
4 gas exhaust-gas analyzer (Accuracy class: OIML 0) and opacimeter bench (RTM430) for
petrol/diesel engines. Scope of delivery features as well the measuring and sensor technology for
sensing engine speed and temperature. The BEA 460 is suitable for analyzing the exhaust emissions
from motorcycles, passenger cars, and commercial vehicles. Vehicles that run on conventional and
alternative fuels can be tested. ESA Software V 3.10 Euro is scope of delivery and can be
parameterized; that means the testing procedure can be adapted to local legislation requirements.
---
Bosch BEA 150 Diesel Smoke meter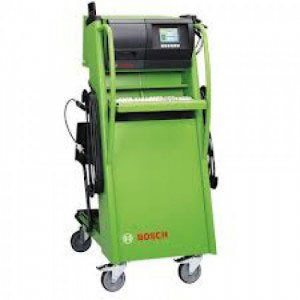 Diesel emission analyser and operating console with
TFT display, BNET gateway. Portable smoke opacity measurement module RTM, very fast
measurement (response time), long service life of measuring chamber, fast, simple maintenance
due to magnetic fasteners and optimum flow technology of smoke opacity module.
OTC Tech Scope
OTC D630 OTC D630 VCI wireless
 wireless scan tool excludes computer  
---
D73032/M12OTC D730
 12 months subscription security card  
---
D63032/M12OTC D630
 12 months subscription security card  
---
OTC 3108ENG OTC Pocket Scan Plus
---
OTC 3109EU OTC Autoscanner
Autoscanner OBD II/EOBD scan tool 
---
OTC 3005 OTC Infologger
OBD‐II and EOBD Data Recorder  
---
OTC 3005 OTC Infologger
OBD‐II and EOBD Data Recorder  
---
 451-DSA Headlight aligners
---
 D420 OTC TPR
 Stand alone tyre activation tool
---
D440 OTC TPMS
---
 OTC6522 OTC Smoke Machine
---
OTC 6522-1 Ultratrace UV smoke
 Ultratrace UV smoke producing solution
---
OTC 6522-2 Combo white/UV/laser light
 Combo white/UV/laser light
---
OTC 6522-5 Schrader removal/installation tool
  Schrader removal/installation tool
---
OTC 6522-6 Cap plugs kit
---
OTC 6522-7 Standard universal fuel neck adapter
 Standard universal fuel neck adapter
---
 OTC 6522-8 BMW and Mini fuel neck adapter
 BMW and Mini fuel neck adapte
---
 OTC 6522-9 Smoke diffuser
---
 OTC 6522-9 Smoke diffuser
---
 OTC 6522-9 Smoke diffuser
---
OTC 6522-10 Standard cone adapter
OTC 6522-10 Standard cone adapter
---
OTC 6522-11 Large cone adapter
---
OTC 6522-12 Replacement dipstick
---
OTC 6522-13 Derlin nozzle with 8 FT. hose
Derlin nozzle with 8 FT. hos
---
OTC 6522-14 Derlin nozzle
---
OTC 6522-15 Flow meter red pointer flag
Flow meter red pointer flag